Nourish Shakti { signature bath soak }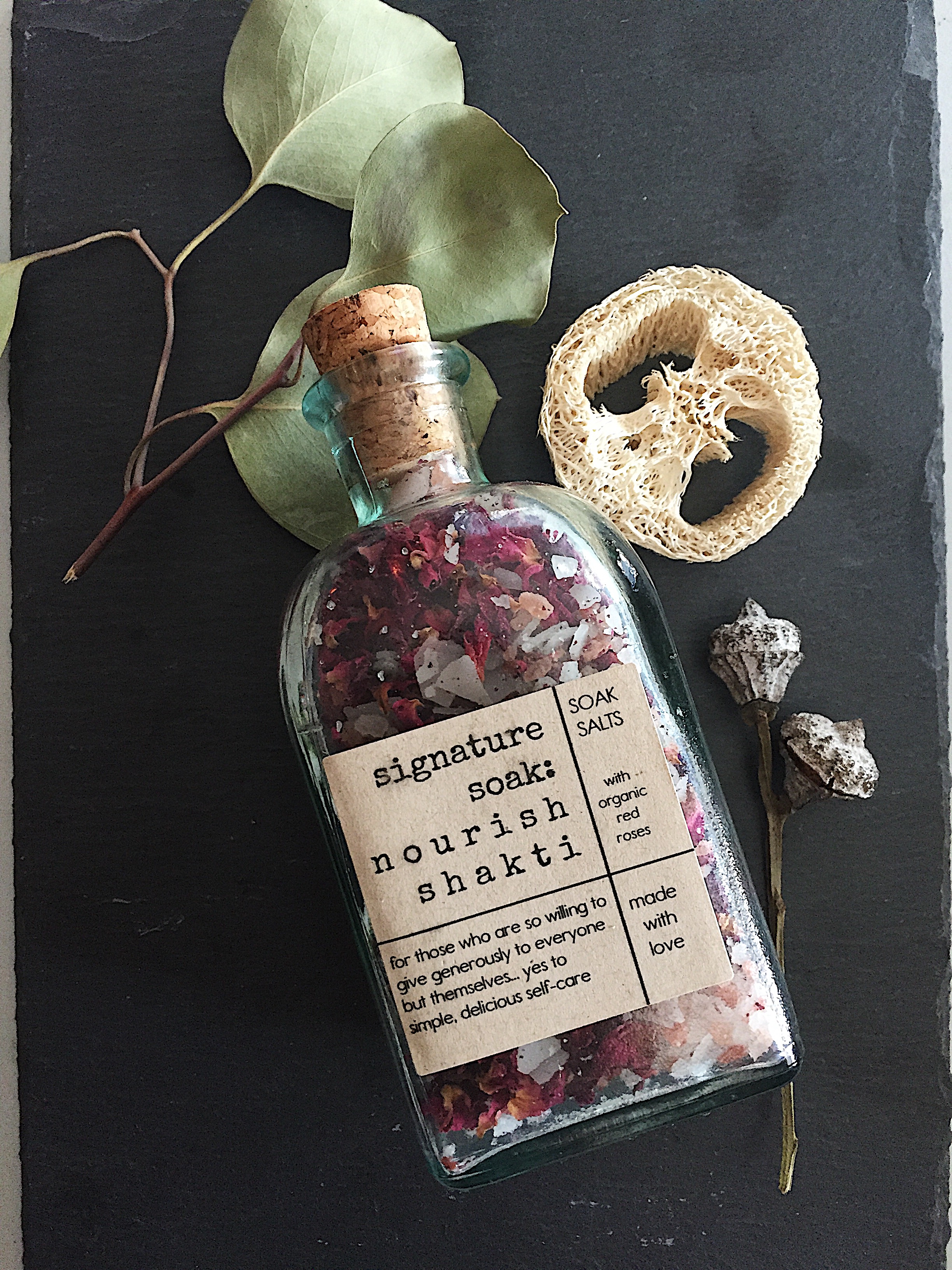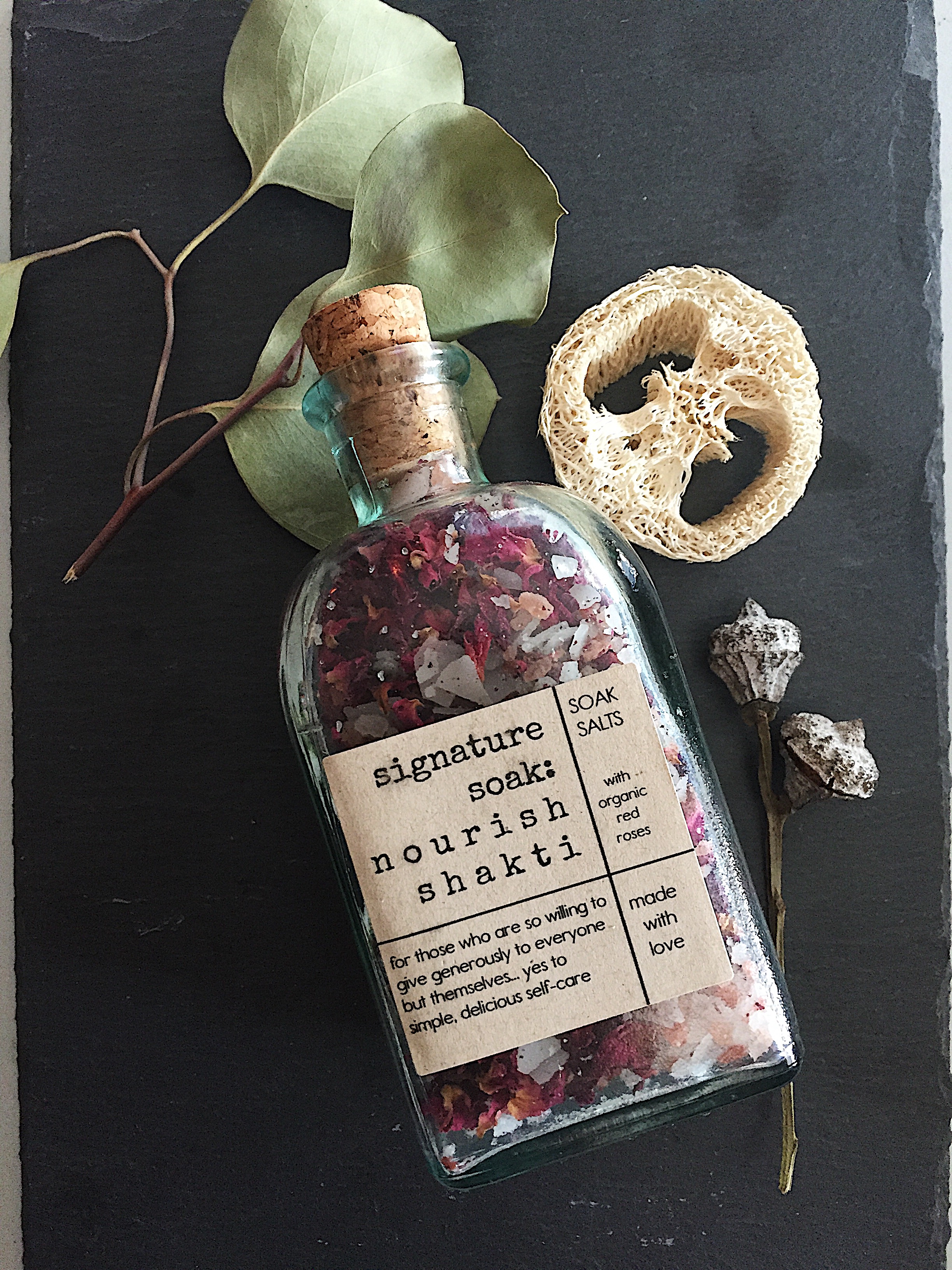 Nourish Shakti { signature bath soak }
There is nothing quite as rejuvenating to the body, mind, and spirit than soaking in warm water, surrounded by rose petals. This simple soak was formulated & priced to be used as part of a regular self-care routine.
Rose: for internal + external beauty, self-acceptance, and heart-easing

Magnesium & himalayan pink salt added to relax the muscles, soften, and nourish the skin.
This listing is for an 8 oz. beautiful recycled glass bottle of soak salts. Please reuse or regift this bottle - it makes a lovely vase, beverage container, or potion-y display piece.
organic red rose petals, magnesium flakes + pink himalayan salt