Muscle Soak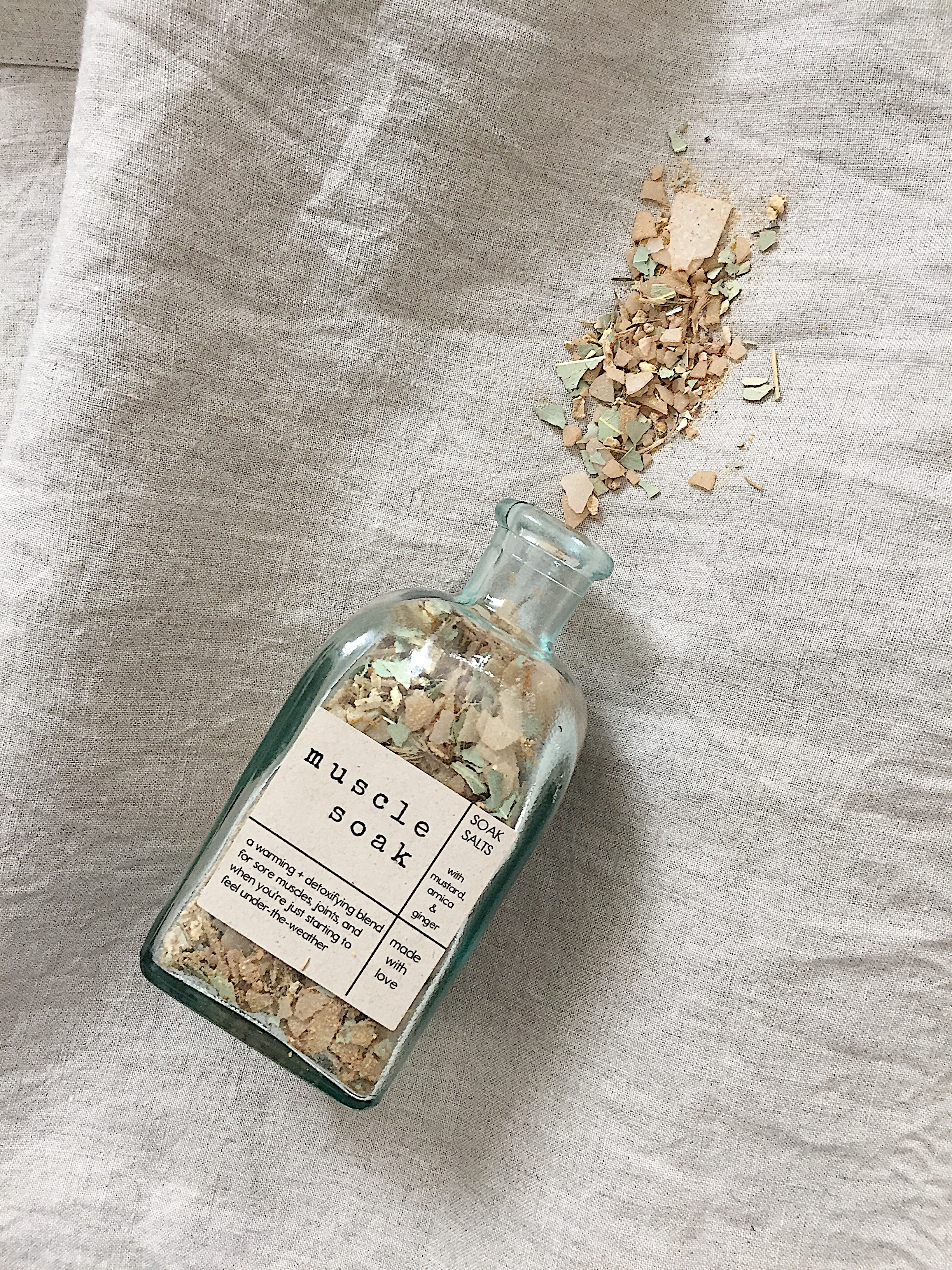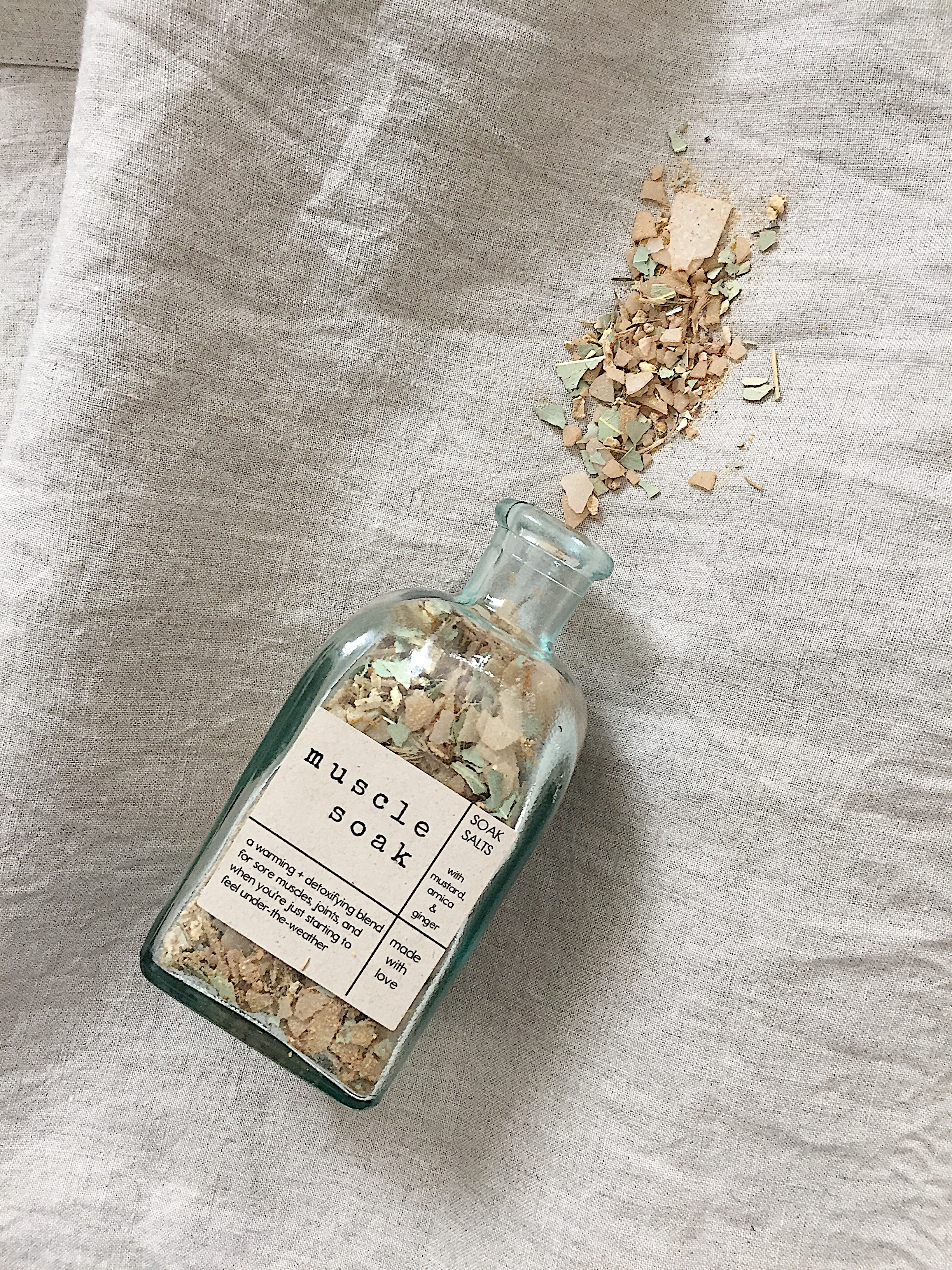 Muscle Soak
This soaking blend was formulated to ease muscle pain and tension. Birch works as an external analgesic, bringing pain relief. Mustard and ginger warm the muscles and body, increasing circulation and bringing attention to troubled areas.
for sore, aching, tired muscles

a wonderful warming remedy for colds & flus

for folks who spend a lot of time on their feet

add to a winter wellness protocol for maintaining deep warmth
suggested use -
Sprinkle a handful directly in filled tub or foot bath, or add to a cloth bag. Soak, breathe, and let your muscles deeply relax.
ingredients: magnesium flakes + organic: eucalyptus leaf, mustard seed powder, ginger root, arnica flower + birch bark powder